Mortgage rates slipped back this week as the Federal Reserve deleted one word from its policy statement, riling investors and signaling that a rate increase could come as early as June.
"Obviously, the key word is 'patient,'" says Joel Naroff, president of Naroff Economic Advisors. "Whether it's June, July or September, the move is coming. People will have to start preparing for higher rates."
30 year fixed rate mortgage — 3 month trend
The benchmark 30-year fixed-rate mortgage fell to 3.91 percent from 3.97 percent last week, according to the Bankrate.com national survey of large lenders. One year ago, that rate was 4.46 percent. Four weeks ago, it was 3.96 percent. The mortgages in this week's survey had an average total of 0.27 discount and origination points. Over the past 52 weeks, the 30-year fixed has averaged 4.17 percent. This week's rate is 0.26 percentage points lower than that 52-week average.
The benchmark 15-year fixed-rate mortgage fell to 3.15 percent from 3.18 percent.
The benchmark 5/1 adjustable-rate mortgage fell to 3.2 percent from 3.23 percent.
The benchmark 30-year fixed-rate jumbo fell to 4 percent from 4.08 percent.
Weekly national mortgage survey

Results of Bankrate.com's March 18, 2015, weekly national survey of large lenders and the effect on monthly payments for a $165,000 loan:
30-year fixed
15-year fixed
5-year ARM
This week's rate:
3.91
3.15
3.2
Change from last week:
-0.06
-0.03
-0.03
Monthly payment:
$779.20
$1,151.40
$713.57
Change from last week:
-$5.68
-$2.40
-$2.71
Add this table to your page ‹› get code
Fed wordplay
The Fed's monetary policymaking group, the Federal Open Market Committee, again kept the federal funds rate, a benchmark for interest rates on business and consumer loans, including mortgages, near zero on March 18. But the group changed the wording of its policy statement by removing "patient" when addressing how it will approach interest rate increases.
Economists and investors have come to view this as opening the possibility of a hike as soon as June.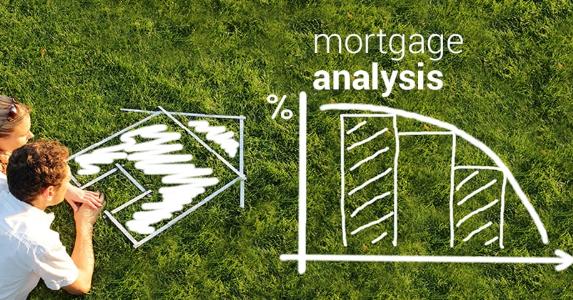 "By the time we get to the middle of June, it will be clear enough that job gains are solid, unemployment is down, wages are increasing and businesses are investing," Naroff says. "That, in conjunction with a rise in the fed rate, will probably result in a decent rise in mortgage rates, especially on the longer end."
Rate impact on housing
An impending rise may actually help the housing market and force wavering homebuyers to pull a trigger to secure the best rates possible. That could help a market that got battered during the snowy winter.
Housing starts plummeted 17 percent in February, the Commerce Department said March 17. Single-family construction plunged 14.9 percent. Builder confidence also fell in March, according to the National Association of Home Builders. The volume of mortgage applications last week fell 3.9 percent from the previous week, according to the Mortgage Bankers Association. Purchase applications were down 2 percent, while refinances declined 5 percent.
What should you do?
"If you're ready to buy a home and are thinking about doing it today, this year or next year, I would say this year is better," says Paul Edelstein, director of U.S. financial economics at IHS. He expects the 30-year mortgage to end the year just below 4.5 percent.
Already, John Stearns, a senior mortgage banker at American Fidelity Mortgage in Wisconsin and Illinois, has seen a flood of homebuyers, mostly first-timers, come through the door and they started as early as January. He can't say it's because of any impending rise in rates.
"They could be sick of renting," he says. "But I have four outstanding offers out there."
Stearns is also seeing a fair number of refinances. Some are getting rid of private mortgage insurance as their home values appreciate, while others are simply making a lower-rate play. That window looks to be closing for many borrowers, though, given the Fed's decision on March 18.
"Those who have been asleep at the switch, make a decision now or forever hold your peace," Naroff says. "The likelihood rates will be down from here in the next three to five years is not great."
By Janna Herron • Bankrate.com
Leave A Reply With Facebook
comments